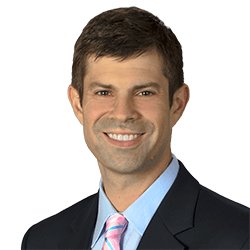 Ben Miller is a Partner and leader of Bennett Thrasher's Transfer Pricing practice. He works with clients to design, implement and maintain transfer pricing policies that align strategic business objectives with local and foreign transfer pricing rules and regulations. Ben's experience includes evaluating the transfer prices of tangible goods, intangible property, services and loans for various purposes, including penalty protection documentation, planning, international supply chain and debt restructuring, Advance Pricing Agreements, audit defense and due diligence for mergers and acquisitions. His industry experience is broad based, with recent focus in manufacturing and distribution, technology, professional services and real estate.
Prior to Bennett Thrasher, Ben worked in the Deloitte Tax LLP Transfer Pricing practice where he assisted corporations operating in a variety of industries.
Ben is currently the Vice Chair, Transfer Pricing of the International Tax Committee of DFK International.
[/tb-dynamic-container]