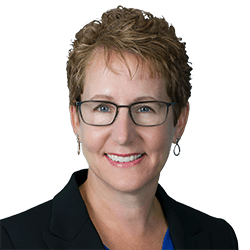 Gina Miller is a Partner in Bennett Thrasher's Disputes, Valuation & Forensics department. She is Accredited in Business Valuation (ABV) by the American Institute of Certified Public Accountants and Accredited Senior Appraiser (ASA) with the American Society of Appraisers. Gina also holds the Certified Exit Planning Advisor (CEPA) designation from the Exit Planning Institute (EPI).
Gina has more than 20 years of experience consulting on the valuation of equity interests in closely-held companies. She has performed valuations for a variety of purposes, including estate and gift tax reporting requirements, domestic litigation, financial reporting, acquisitions, buy-sell agreements and employee stock ownership plans. She has also prepared valuation analyses in many industries, including restaurant, construction, healthcare, energy, banking, distribution, technology and business services. Additionally, Gina has advised management of publicly-traded companies on the value of intangible assets for purchase price allocations and impairment testing. In addition to valuation analysis, she also has provided litigation support for cases involving economic damages.
Gina is a Certified Public Accountant (CPA) licensed in the state of Georgia and is Certified in Financial Forensics.
[/tb-dynamic-container]