Davin Williams
Managing Director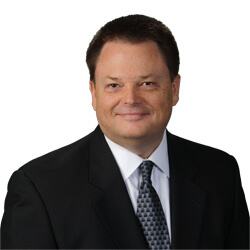 Davin Williams is the Managing Director of Bennett Thrasher's CFO Advisory Services practice. He provides customized business solutions to companies that need help with financial transparency, execution of financial goals and assistance with strategic accounting projects.
Prior to joining Bennett Thrasher, Davin was a Managing Director of Audit Services at Grant Thornton LLP, where he served both public and large, private companies in a variety of industries with significant international operations. In this role, he worked in revenue recognition and on various public company filings.
Davin also spent several years outside of public accounting. He served as Vice President of Finance in North America for a multinational private company, where he helped create policies and procedures, develop strategic relationships and build an accounting team. Davin also served as the Controller for a private entity, where he supervised the financial reporting function for the company to go public through an IPO on the New York Stock Exchange. He also provided oversight of the company's subsequent acquisitions and integrations in compliance with SEC reporting requirements. Additionally, Davin served as the Controller for a financial institution that was regulated by the OCC, FDIC and state banking regulations.
Davin is a licensed CPA in Georgia, Mississippi and Florida.
[/tb-dynamic-container]