Cory Bennett
Partner
Board Member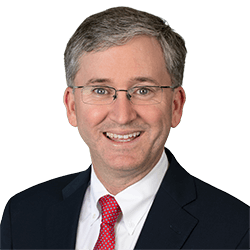 Cory Bennett is a Partner in Bennett Thrasher's Financial Reporting & Assurance practice and leader of the firm's Hospitality practice. He has experience serving the financial reporting, accounting and related advisory needs of large and middle-market clients in both the private and public sectors. Cory helps clients navigate the challenges of every cycle of business, from startup to intense growth that may include acquisitive growth, mergers and/or liquidity events. His industry experience includes hospitality, manufacturing & distribution, international, construction and private equity & investment companies.
Prior to Bennett Thrasher, Cory worked at Arthur Anderson and Deloitte in their Assurance practices.
Cory is a Certified Public Accountant (CPA) licensed in Georgia. He was recently recognized by CPA Practice Advisor on its annual list of 40 Under 40 winners. Cory is an active University of Georgia alum and is a firm representative for recruiting events at the school. He currently serves as a Board Member and Chairman of the Atlanta Center for Self Sufficiency.
Board Member[/tb-dynamic-container]