Jeffrey J. Call
Managing Partner
Board Member, Management Committee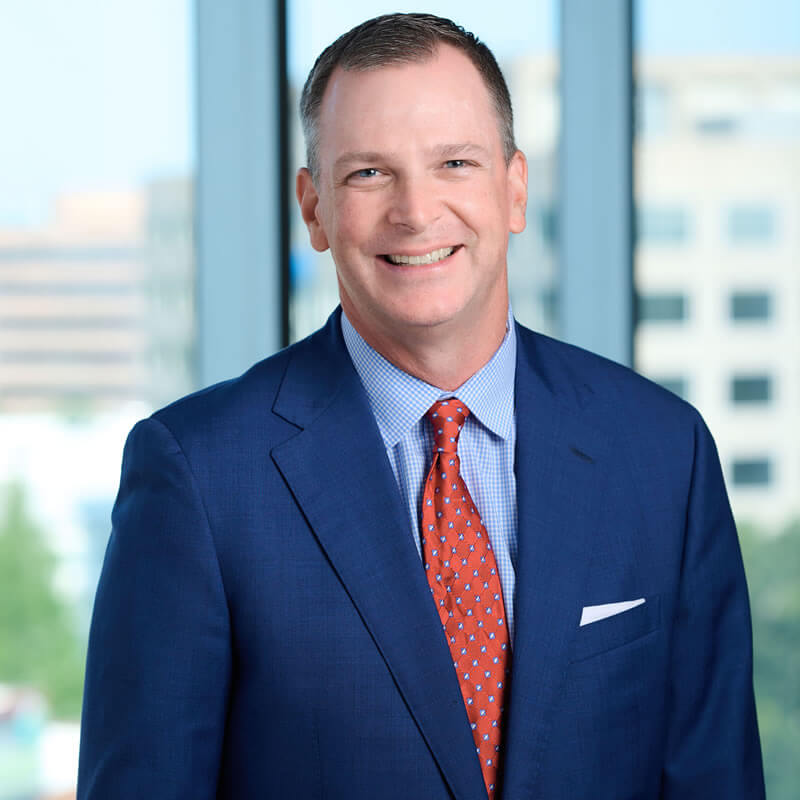 Jeff Call serves as Managing Partner of Bennett Thrasher. He specializes in wealth transfer/estate planning, investment, tax and financial planning for high net worth individuals, entrepreneurs, family business owners and executives. He has significant experience providing financial counsel on income tax, estate and gift tax, investment, insurance, charitable and retirement planning matters. Additionally, Jeff has experience in individual, partnership, S corporation and fiduciary taxation.
Prior to joining Bennett Thrasher in 2002, Jeff worked for Arthur Andersen as a Manager in the Private Client Services practice. He is a Certified Public Accountant (CPA), Certified Financial Planner (CFP®) and has also earned the American Institute of Certified Public Accountants Personal Financial Specialist (PFS) designation. Additionally, Jeff has passed the Series 65 Uniform Registered Investment Adviser Examination.
Jeff has been named to the prestigious Atlanta Magazine Five Star Wealth Manager list for metro Atlanta for eight years. He is a frequent speaker and has been quoted in the Wall Street Journal, The Atlanta Journal-Constitution, Atlanta Business Chronicle, BankRate.com and Accounting Today, and he has written articles for The Atlanta Journal-Constitution, Business to Business Magazine, Atlanta Business Chronicle, Vistage View and Tax Advisor magazine.
Board Member, Management Committee[/tb-dynamic-container]