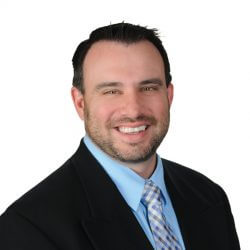 James Parks is a Partner in Bennett Thrasher's International Tax practice. He has more than 10 years of public and industry experience working with clients ranging from Fortune 500 Companies to mid-sized, privately-held companies operating in a wide variety of industries. James' broad base of experience includes assisting U.S. and foreign-based multinational companies on cross-border tax planning and compliance matters (both inbound and outbound). Such matters include the design and implementation of tax strategies in alignment with strategic business objectives, while complying with all local and foreign tax regulations, mergers, acquisitions, dispositions, debt restructurings, cross-border financing and local country tax planning strategies. Additionally, he has broad knowledge of tax planning issues facing corporations, partnerships and limited liability companies, as well as experience with ASC740 income tax provision preparation and review in the international context.
Prior to joining Bennett Thrasher, James was at Deloitte Tax LLP in the International practice, where he assisted U.S.- and foreign-based multinationals on cross-border tax planning and compliance matters. Thereafter, he worked as head of the foreign position team at Koch Industries, Inc., where he was responsible for the development, implementation and management of global tax strategies that aligned with the strategic direction of the various Koch Companies.
James is a member of the State Bar of Georgia, including the Administrative, Business, International, Legal Economics and Taxation Law Sections. He is also a member of the American Bar Association, including the Business, International and Taxation Law sections.
[/tb-dynamic-container]