Jabari Scott


Senior Talent Acquisition Specialist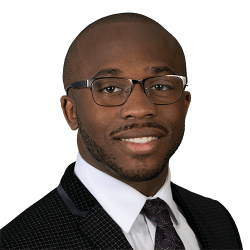 Jabari Scott is the Senior Talent Acquisition Specialist for Bennett Thrasher, driving the recruitment process by building strong, credible relationships with universities and colleges. As an active member of the firm's HR team, Jabari works to develop a diverse talent pipeline and helps to lead Bennett Thrasher's recruiting initiatives.
Prior to joining Bennett Thrasher, Jabari worked as a Career and Internship Adviser at Kennesaw State University, where he helped STEM students with resumes, cover letters, job search strategies and career fairs.
With a natural love for learning and helping others, Jabari has found his niche in the human resources environment. Through volunteer work, Jabari has gained hands-on experience working in diverse communities outside of Georgia. Being involved in these areas of community outreach show the passion and commitment he has for wanting to make a difference in people's lives and their communities.
Contact
770.390.0394
practice areas
industry experience
education
Bachelor of Science in Criminal Justice, Columbus State University
Master of Education in Educational Leadership, Columbus State University