Christopher Cuzzourt
Partner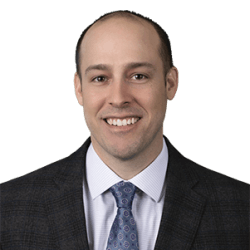 Chris Cuzzourt is a Partner in Bennett Thrasher's Personal Financial Services practice. He specializes in tax planning and income tax compliance for high net worth individuals and their businesses. Chris has a significant amount of experience helping attorneys, executors and trustees not only take care of their tax compliance but also plan and administer their estates and trusts. He works with a lot of executives and high-income employees with stock options and/or positions in partnership investments. Chris' industry experience includes high net worth individuals and professional services with a focus on stock option planning and trust and estate administration.
Chris is a Certified Public Accountant (CPA) licensed in Georgia.
Outside of the office, Chris enjoys spending time with his four children.
[/tb-dynamic-container]