Audrey McCoy
Senior Manager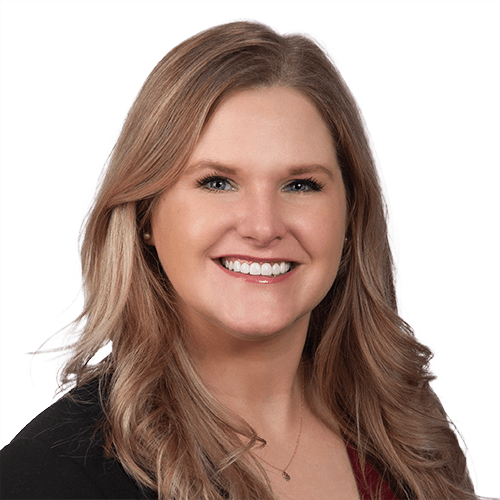 Audrey is a Senior Manager in Bennett Thrasher's Outsourced Accounting group. She brings years of experience in the application and implementation of new accounting standards (especially ASC 606, Revenue Recognition and ASC 842 Leases); drafting of accounting policies and financial statement notes; technical accounting research for both US GAAP and IFRS accounting and reporting for the company; SEC research; peer reporting research and comparison; as well as quarterly and annual financial statement reporting tasks to ensure US GAAP and SEC compliance in disclosures and footnotes.
Prior to joining Bennett Thrasher, Audrey worked at Invesco as a research analyst on the Fixed Income team. She has extensive experience within the industrial, transportation and defense sectors. In this position, she covered a portfolio of over 70 companies through research and analysis to determine credit assessments and provide an investment thesis on each company. This involved participating in earnings calls and other analyst events as well as sector-level research to assess market and financial impacts for the companies. This role also involved assessing Environmental, Social and Governance (ESG) impacts from the companies and their goals to improve ESG for various investment decisions.
Audrey is a Certified Public Accountant (CPA) in Georgia.
[/tb-dynamic-container]