Tim Kelly
Partner Emeritus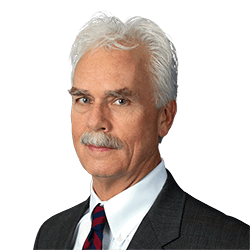 Tim Kelly is a Partner Emeritus in Bennett Thrasher's Tax practice. He practiced accounting for more than 40 years, with experience in taxation, mergers and acquisitions, strategic planning and business transition planning. Much of his work was with privately held companies and individuals coordinating inter-generational and family wealth planning across borders. Tim also provided litigation and forensic support for certain civil and other sensitive tax matters.
Prior to joining Bennett Thrasher, Tim worked for KPMG, where he served in several national and regional leadership roles in the firm's Atlanta, New York City and Washington D.C. offices.
Tim is a Certified Public Accountant (CPA) licensed in Georgia.
[/tb-dynamic-container]