Sam Heberton
Senior Manager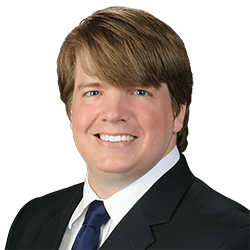 Sam Heberton is a Senior Tax Manager in Bennett Thrasher's Tax practice, focusing primarily on income tax services and tax planning services for international taxpayers. Sam has experience in public accounting, including Big 4 experience; experience with business entities in the telecom, real estate, retail, manufacturing & distribution, SaaS, healthcare, and the professional services industries; and experience with US individuals and expatriates.
In addition to his work in international tax, Sam is experienced in financial accounting, domestic income tax and state income tax. He also has substantial experience with various accounting and tax software, including CorpTax, OneSource Income Tax, OneSource Tax Provision and Alteryx. He is a Certified Public Accountant (CPA) licensed with the state of Georgia.
Sam is married with two daughters. He enjoys watching and playing sports, leading a men's group at church and trying to keep up with two toddlers at home.
[/tb-dynamic-container]