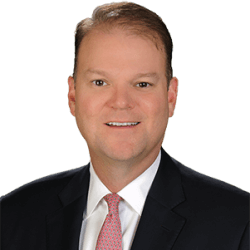 David H. Kloess is a Partner in Bennett Thrasher's Financial Reporting and Assurance (FR&A) department. He has more than 30 years of experience serving the financial reporting, accounting and related advisory needs of both private and public companies.
David specializes in not only delivering service excellence through technical expertise, but also being a valued resource for business insights and advice. Throughout his career, he has helped clients navigate the challenges of every cycle of business, from start-up/raising capital to intense growth that may include acquisitive growth, merger and/or liquidity events, including IPOs. David also formally consults and provides advisory services for many businesses on matters relating to mergers and acquisitions, internal controls, talent assessment and strategic planning. David is highly experienced in a wide variety of industries, including manufacturing and distribution, technology, construction, restaurants/franchise and real estate.
Prior to joining Bennett Thrasher in 2015, David was a Partner with BDO USA, working in both the Atlanta and Washington, D.C. offices, and most recently was a Partner and CEO with the Atlanta accounting firm Windham Brannon.
[/tb-dynamic-container]