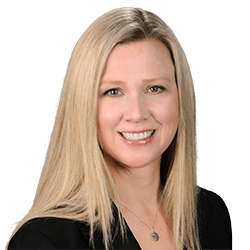 Laurie Bizzell is a Partner in Bennett Thrasher's Tax practice. She leads the Insurance Tax Practice and co-leads the firm's Investment Company Tax Practice. Laurie has more than 20 years of experience in the insurance and investment company industries, providing tax consulting and compliance services to U.S. and foreign insurance companies, investment companies and structuring multinational clients. Her broad experience includes working with the insurance and international tax issues of offshore reinsurers and alternative market structures, including captive insurance companies, segregated accounts companies, private equity and hedge fund structures.
Prior to joining Bennett Thrasher, Laurie worked at KPMG in New York and PricewaterhouseCoopers in both New York and Bermuda. Her primary responsibilities included providing U.S. tax consulting and compliance services to U.S. and foreign companies establishing alternative risk management vehicles and companies establishing investment funds. Specific areas of Laurie's technical focus include U.S. and foreign tax issues related to multinational reinsurers, captive insurance companies, taxation of Controlled Foreign Corporations and Passive Foreign Investment Companies, the structuring of reinsurers, captives and investment companies, including fund allocations, and taxation of investments.
Laurie is a Certified Public Accountant (CPA) licensed in Georgia.
[/tb-dynamic-container]