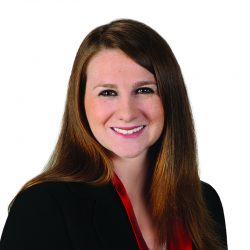 Kelly Smith is a Partner in Bennett Thrasher's Tax practice. She focuses on complex tax consulting and compliance engagements for both domestic and foreign-owned businesses in the U.S. real estate and hospitality industries. Kelly has worked with developers of office, commercial, retail, multifamily housing and mixed-used properties as well as inbound investors, restaurant operators and franchisors.
Kelly began her career at McNair, McLemore, Middlebrooks & Co., LLP in Macon, GA where she worked with closely-held businesses providing payroll, sales, bookkeeping and income tax services. She later worked at Morgan Stanley in finance for domestic and international real estate funds. In this role, she prepared high-profile analysis that provided qualitative explanations and performance analysis for investors and senior-level management to achieve optimum performance of invested funds.
Kelly is a Certified Public Accountant (CPA) licensed in Georgia.
[/tb-dynamic-container]