Christopher T. Gilligan
IT Director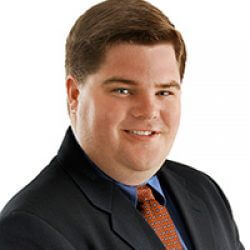 Chris Gilligan serves as Bennett Thrasher's IT Director and is a member of the firm's Operations team. He is responsible for managing and planning all aspects of the IT infrastructure, including voice/data communications, helpdesk and network security.
Prior to Bennett Thrasher, Chris worked as a Consultant for a local Atlanta IT company. In this role, he worked with clients in a range of industries, including financial services, legal services, real estate and insurance. Chris also worked at Six Flags White Water Amusement Park where he managed the point of sale and internal networks.
Chris is a Microsoft Certified Professional.
[/tb-dynamic-container]