Allie Donahue
Marketing Manager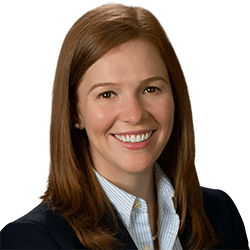 Allie Donahue serves as Bennett Thrasher's Marketing Manager and is responsible for managing the firm's public relations efforts, driving external communications, coaching professional staff and managing digital marketing efforts.
Prior to joining Bennett Thrasher, Allie worked for more than three years in marketing for a heavy equipment manufacturer and a software startup. Her experience includes marketing campaign development, communications strategy, website management and brand strategy.
Allie serves on the Leading Edge Alliance Young Professional Steering Committee, Leading Edge Alliance Marketing Steering Committee and the Association for Accounting Marketing Diversity, Equity and Inclusion Committee. She also co-chairs Bennett Thrasher's Diversity & Inclusion Retention Committee and is a member of the 2022 Leadership Cobb Class. Allie is also an active volunteer at Lifeline Animal Project.
[/tb-dynamic-container]