John Yeager
Managing Director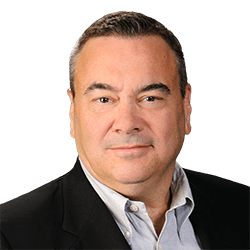 John Yeager is the Managing Director of Bennett Thrasher's Outsourced Accounting practice. His goal is to enable timely financial and operational visibility and control for fast-growing companies through a combination of business transformation services and managed accounting and technology services.
Prior to joining Bennett Thrasher, John was the Founder and Managing Director of Seven Bridges Group, a company that assists CPA firms in building outsourced accounting solutions through strategy guidance, transformation services and IT support, as well as providing CFO and transformation services to small and mid-sized companies.
Before founding Seven Bridges Group, John served as Vice President of Sales and Marketing with Windham Brannon, where he led the company's growth and innovation initiatives, including the Virtual Accounting Solutions practice. John also led marketing, communications and sales functions and served as the Chairman of the WB Strategic Information Technology Council. Prior to joining Windham Brannon, John spent almost 20 years in senior marketing roles in the investment management business, most notably with Invesco. He began his career with Deloitte, Haskins and Sells (now known as Deloitte).
[/tb-dynamic-container]